Roasted Bell Pepper Veggie Turano Bread Sandwich
Roasted Bell Pepper Veggie Turano Bread Sandwich
This delicious Roasted Bell pepper Veggie Sandwich! Currently, this favorite Sandwich is my Pane Turano Toasted Bread for putting out possibly the best sandwich yet.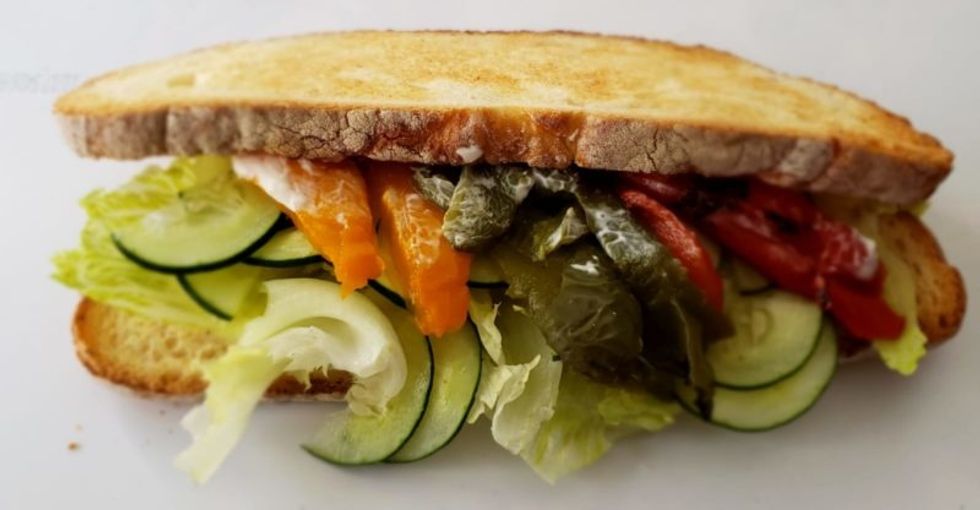 Serving:2
Sandwich:
1 lb. Roaster Bell Pepper
1 ounce Mayo
fl. oz. Pane Turano
1 pound cucumbers
teaspoon salt
tsp Pepper
teaspoons Olive oil
1-ounce Lettuce
Process
Roast the bell pepper.
Toast the bread, once the bread is toasted,
Pour the mayonnaise.
Place the vegetables in an organized way.
Add lettuce, Persian cucumbers, salt, and pepper to taste, and finally, add the olive oil.
Nutritions
Calories
66
Sodium
106mg
4% DV
Fat
3g
5% DV
Protein
0.5g
1% DV
Carbs
5g
1% DV
Fiber
1.0g
4% DV